News & Events
Exhibition
Deadeye Dick: Richard Bellamy and His Circle
12 September – 28 October, 2017
Opening Reception: Tuesday, 12 September from 6 – 8pm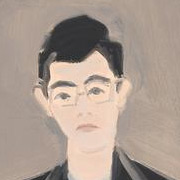 Peter Freeman, Inc. is pleased to present an ambitious group exhibition dedicated to gallerist Richard Bellamy (1928–1998) and the circle of artists whose careers he launched and fostered.
Curated by Judith Stein, author of the recently-published Bellamy biography, Eye of the Sixties, this will be the first exhibition to explore the essential but little-known efforts of this visionary whose personal choices profoundly shaped the history of contemporary art. On view will be work from the 1950s through the 1990s by more than thirty artists. Details Here
See also: Reviews for New York Times review, September 14, 2017.
Interview
We've just added a 3-part audio interview with Richard Bellamy conducted on March 4, 1991 by Billie Klüver and Julie Martin at  Oil & Steel Gallery, Long Island City, New York. visit page
Past News & Events:
Event: An Art Book Series at The New York Public Library
In celebration of the publication of Judith E. Stein's Eye of the Sixties, Richard Bellamy and the Transformation of Modern Art, the first-ever biography of one of the twentieth century's most influential and enigmatic art dealers, and of Miles Bellamy's Serious Bidness, a selection of his dad's hitherto unpublished letters, artists Alfred Leslie, Mark di Suvero and Rosalyn Drexler join the authors and moderator Arezoo Moseni in a conversation about the legacy of Dick Bellamy.
September 14, 2016 at 6–8pm. Free. Details here
News: Judith E. Stein website for Eye of the Sixties
Author Judith E. Stein has created a website for the book. View website
News: Facebook page launched
Page dedicated the the resurgence of interest in the American art dealer Richard Bellamy.
Visit page and like/follow for events, images and more. Visit page